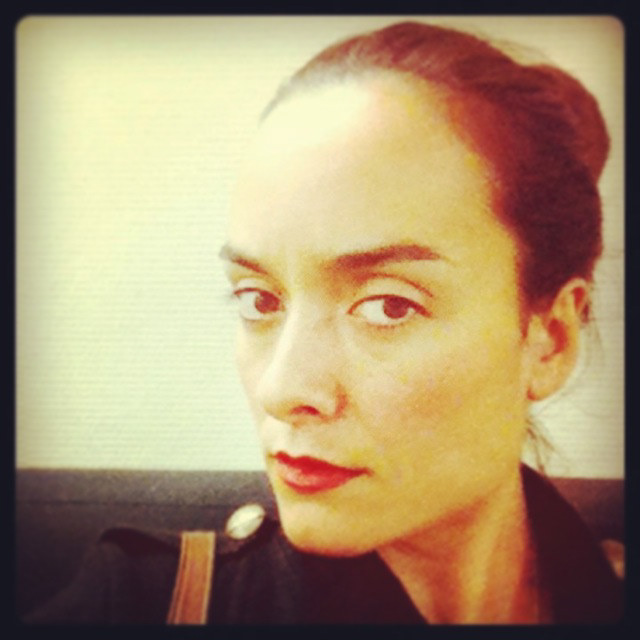 Soy estilista y diseñadora de vestuario afincada en Madrid.
Formada como Diseñadora Superior de Moda por el CSDMM (adscrito a la UPM) y becada por el programa Erasmus para estudiar en la NABA (Nuova Academmia di Belle Arti) de Milán fotografía.
Desde el año 2001 mi experiencia profesional siempre ha estado ligada al mundo de la moda y la editorial. En especial a la fotografía de moda y publicidad, aunque también con experiencias como estilista para  campañas publicitarias en formato audiovisual y en asesoramiento de imagen y estilismo de numerosas celebridades para su asistencia a eventos, galas, entrevistas televisivas, conciertos, portadas de discos, ruedas de prensa, promociones,... durante más de 10 años de intensa actividad profesional.
En el año 2004 viajo a Etiopía para llevar a cabo un proyecto de cooperación con el MINISTERIO DE EDUCACIÓN ETÍOPE para el desarrollo de los programas de estudios de las escuelas técnicas (TVET) de Corte y Confección y Diseño de Moda, además de apoyar la implantación de éstos en el Mary Helps college de Zway, en una de las zonas más deprimidas del país.
En el año 2012 me convierto en madre y mi vida a todos los niveles da un giro decisivo, paro por un tiempo para dedicarme a la crianza de mi bebé y desde ese momento mis intereses se han ampliado y he podido profundizar en el mundo del teatro y las artes escénicas, un mundo que siempre me ha influido e inspirado (como el arte o la música) para buscar recursos y crear personajes en las producciones de moda.
Desde entonces mi foco profesional se centra en el amor que siento por las artes escénicas. Los proyectos teatrales en los que he participado cada vez han sido más ambiciosos y estimulantes. El vínculo que se produce con determinados directores, teatros o compañeras me hacen sentir que el trabajo puede convertirse en mi otra familia, mi otra casa.... Haber trabajado con directores de la talla de Pascal Rambert o Miguel del Arco, haber estrenado en La Abadía, El Pavón Teatro Kamikaze, el CDN, el Gayarre o el Palacio Valdés, haber participado en festivales como el Grec en Barcelona, el Festival de Otoño en Madrid o el Festival Internacional de Teatro Clásico de Mérida, haber incluso diseñado el vestuario de una ópera contemporánea con el maravilloso equipo del Teatro Campoamor de Oviedo... son sólo algunos ejemplos de un sueño hecho realidad.
Actualmente sigo desarrollando  proyectos de vestuario escénico compaginándolo con estilismo publicitario y participación en proyectos cinematográficos y televisivos.
I am a stylist and costume designer based in Madrid.
Degree as Fashion Designer by the CSDMM (Poli-Thecnichal University of Madrid) and scholarship by Erasmus Programme to study Photography at NABA (Nuova Academmia di Belle Arti / New Academy of Fine Arts) in Milan.
I started working as fashion stylist in 2001 begining an intense 10 year period of professional activity. I worked for a large number of editorials, advertising campaigns, image catalogues for fashion labels, doing styling in tv programmes and  an  endless  number  of celebrities  to  their  attendance  to  special  events,  galas, interviews, performances, album covers, press conferences, promotions,.... 
In 2004 I was invited to Ethiopia to cooperate with the ETHIOPIAN MINISTRY OF EDUCATION and  develop  the  curriculum  for  the  dressmaking  and fashion  design thecnical schools (TVET) as well as to support the implantation of the same in the Mary Help College of Zway, located in one of the poorest areas of the country. 
In 2012 I became mom and took time off to raise my new baby and through this transition I realized that my interests have become wider. I have had the opportunity to deepen my relationship to the theater and performing arts world, which have always make a big influence and inspire myself (as music or art have) to search for resources and create characters for my fashion projects.
Since then, the love I feel for performing arts is the place I try to focus on. Proyects I have been working on get more and more ambitious and challenging. The link with some directors, theaters and mates makes me feel that work can be my other family, my other home... Working with reknown scene directors as Pascal Rambert or Miguel del Arco, opening in La Abadía, El Pavón Teatro Kamikaze, the CDN, the Gayarre or the Palacio Valdés theaters, participating in international festivals as the Grec in Barcelona, Festival de Otoño in Madrid or the Festival Internacional de Teatro Clásico in Mérida, designing costume for a contemporary opera in Campoamor Theater in Oviedo indeed... these are only a few examples of a dream come true.
I concurrently continue to juggle some new projects in performing arts with my styling career in adverstising.